PERFORMANCE AND SOCIAL CARE


Everlight Electronics' Company Overview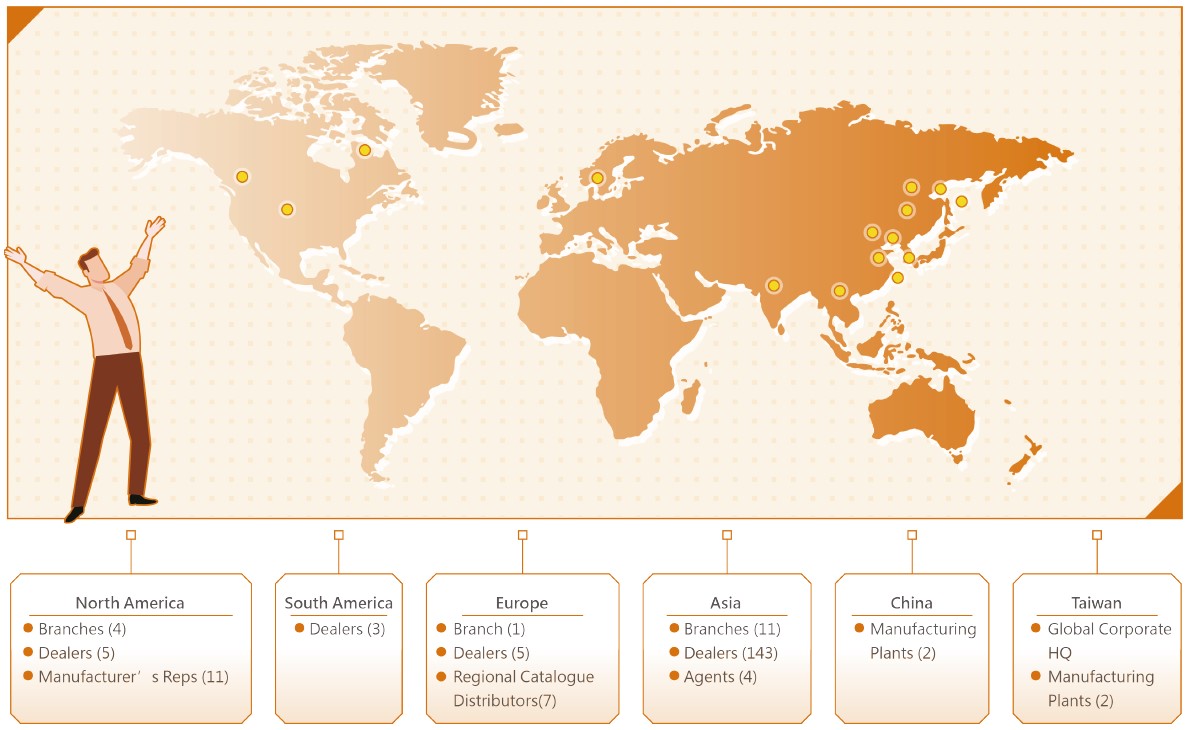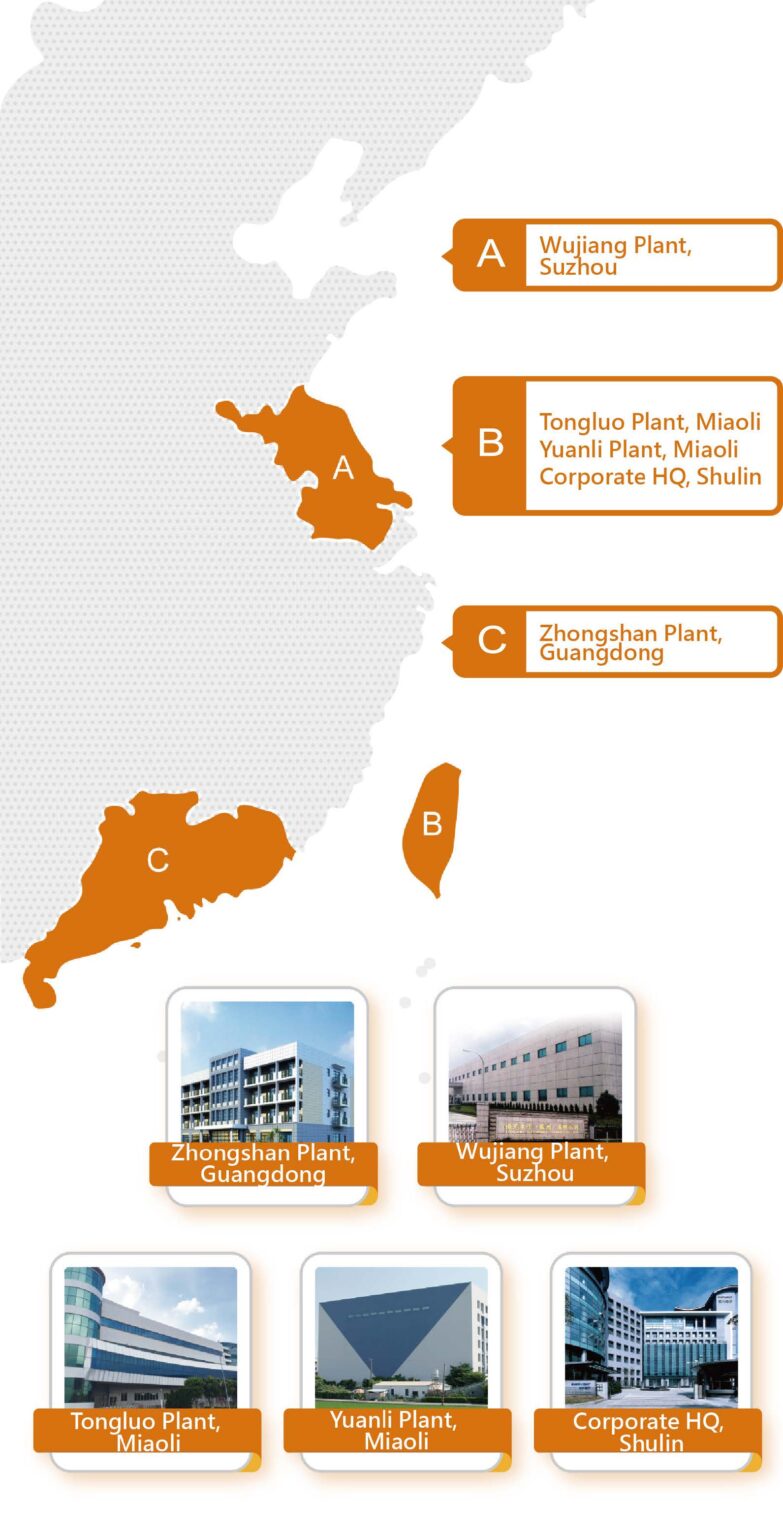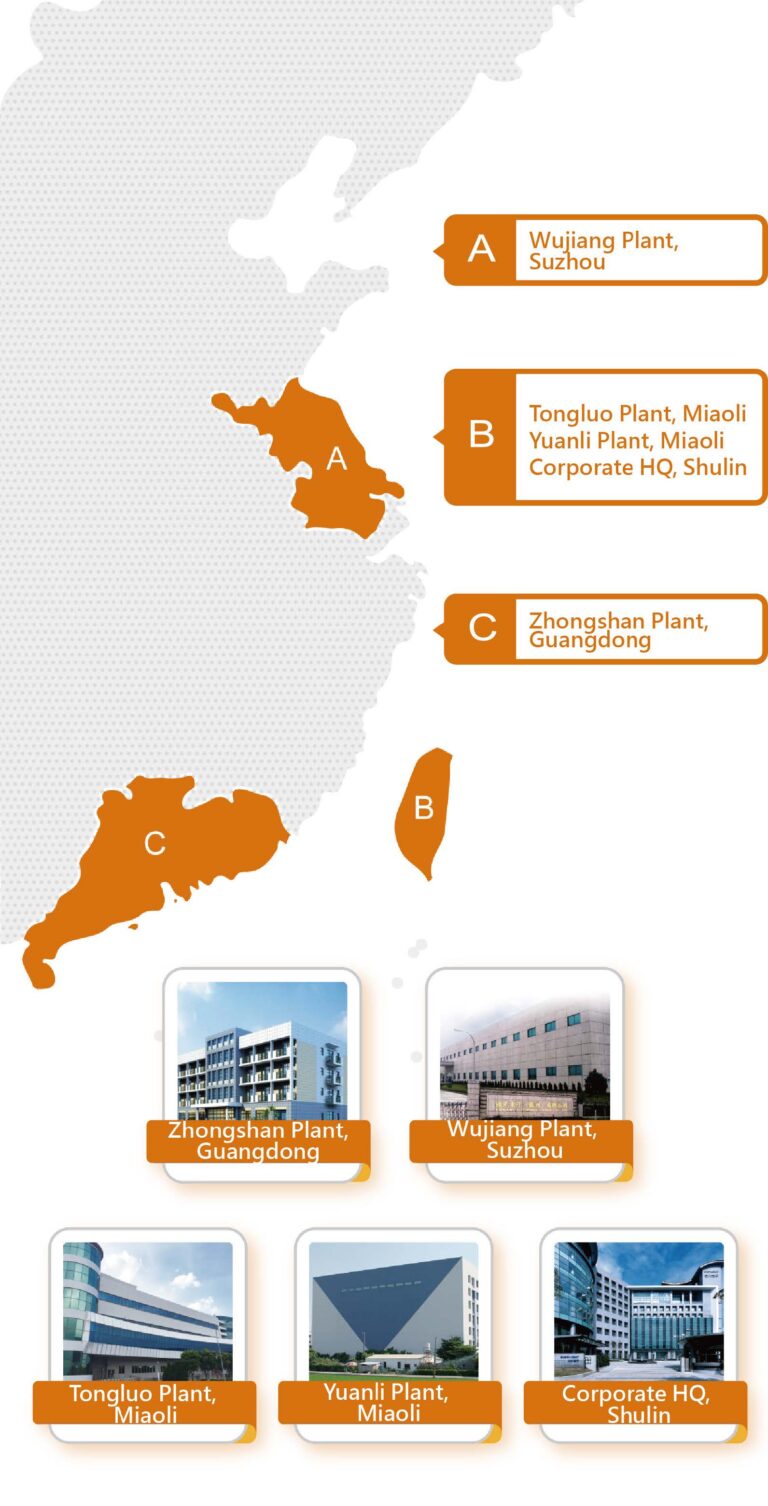 Everlight Electronics has over 39 years of experience and profound competence in the LEDindustry. We have professional R&D, sales, and marketing teams. Everlight is a multinational company oriented towards the demands of customers. Since the establishment of the Company, we have continuously trained talents and developed new products to meet the demands of the domestic and overseas markets. The Company constantly follows the business philosophies of integrity, innovation, harmony, and excellence in our robust and dependable business operations, and contribution to the society.
In the face of a tough industry environment, Everlight has adjusted its product portfolio, rigorously controlled the level of inventory, and actively developed new application products for automobiles, industrial control, and medical devices, etc. In the future, we will not only continue to seek "quantitative" growth, but also focus more on "qualitative" improvement. In the high-tech industry, Everlight has persisted in satisfying the customers' needs with high
quality, on-time delivery, and instant service. We also offer the service of system planning and integration for precision materials, process equipment, and parts and components required by trading agents, sales agents, and the LCD and LED industries.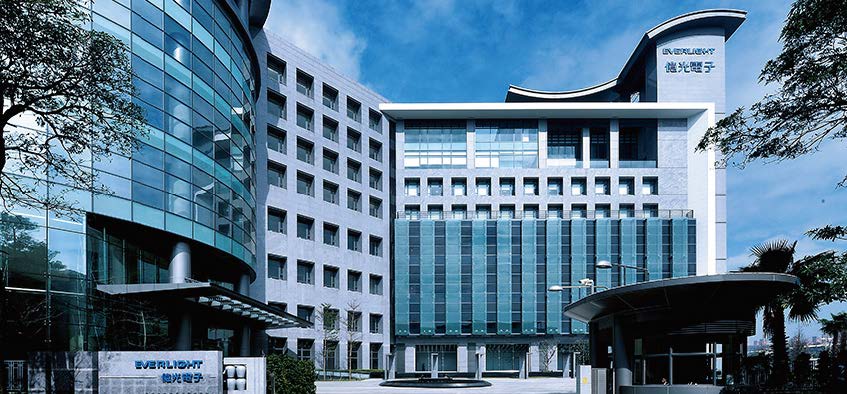 LED Products and Market Applications
Everlight Electronics and its subsidiaries focus on the  manufacturing of photoelectric components which can be further divided into two categories: light-emitting and sensor components. Light-emitting components are classified into visible light and IR LED. Sensor components are classified into phototransistors, photodiodes, photonic integrated circuits, and light sensing components. The Company also provides LED light sources, lamps, and light engine products. We are committed to improving our production efficiency. In 2021, the Company recorded a revenue of NTD 25,028 million, with the output at 91.2 billion LED products.
Research and development are the driving force of growth and sustainable development of a company. As the global lockdown is lifted, we will restore our R&D and innovation strength and focus on 5G/EV/IoT/Mini LEDs and special lighting applications that may potentially create short-, mid-, and long-term growth momentum for the Company. In the special lighting field, the Company recently applied lighting to biological agriculture such as livestock and aquaculture industries and used wavelength adjustment technology of the LED full spectrum in the poultry, fish, and shrimp farming industries. A special lamp was developed to effectively reduce the cannibalism of grouper fries and, thus, increase the income of aquaculture with technology, creating a win-win situation for farmers, and bringing about another peak value for aquaculture in Taiwan. In the field of plant lighting, the Company developed a special wave band that can make strawberries redder. We cooperated with organic strawberry farms in Guanxi Township, Hsinchu County, and successfully increased the color change rate of strawberries by 30% using our special lamp, helping the strawberry farmers in Northern Taiwan solve the problem of insufficient light and reduced red color of fruits in the winter. For agricultural, aquatic, animal products, and other crops of high economic value, the Company may provide special wave bands for crops using LED technology in the future to overcome the challenges of weather and create a win-win situation for the LED and agricultural industries.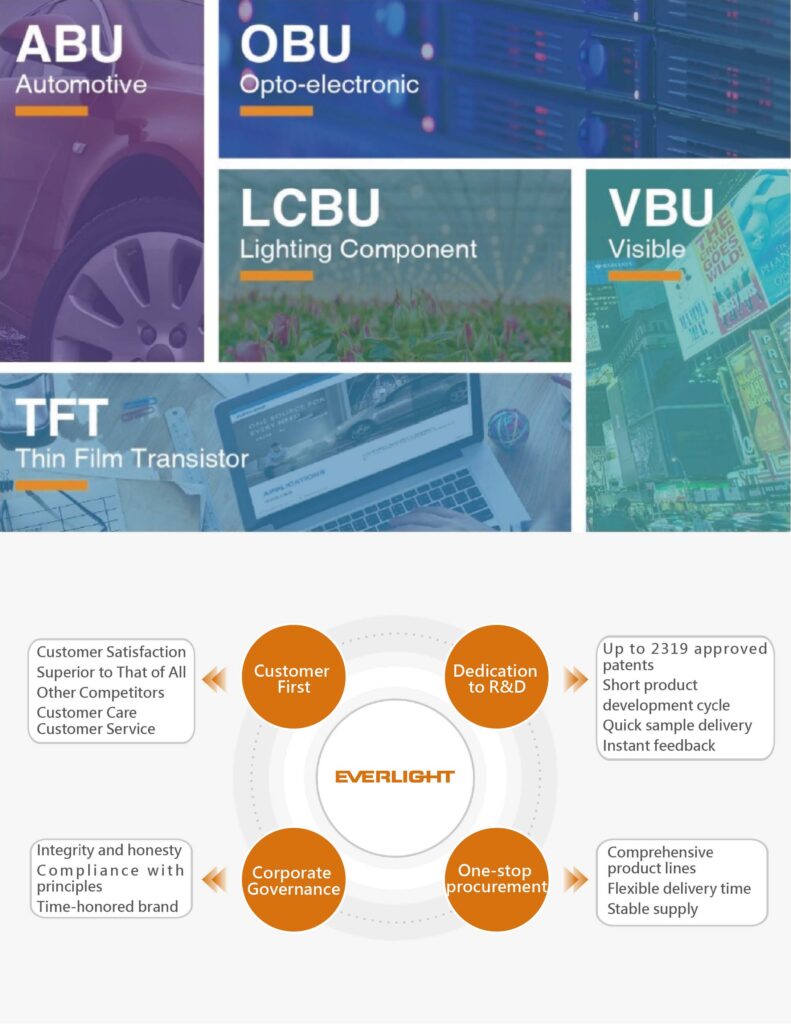 Participation in Guilds/Associations and Non-profit Organizations
For corporate sustainable development, Everlight looks forward to social inclusion and coprosperity and is dedicated to missions focusing on four pillars, innovative R&D, green procurement, integrity operations and net zero carbon emissions. With this prospect and framework, we have joined different guilds/associations and non-profit organizations engaged in public policies to not only facilitate the information exchange and development of industries, but also keep an eye on technological innovation, corporate governance, environmental sustainability, human rights, and supply chain management issues. In response to the threats and challenges caused by the COVID-19 pandemic worldwide, the Company leveraged its distinctive and global-leading expertise and resources and worked with a team led by Yi-Ling Lin, a researcher of the Institute of Biomedical Sciences, Academia Sinica to create an innovative invention that can effectively destroy the SARS-CoV-2 (Covid-19) virus and thereby limit the spread of COVID-19 viruses. The study result was published in Applied Sciences on November 12, 2021 to assist in the global fight against COVID-19 viruses.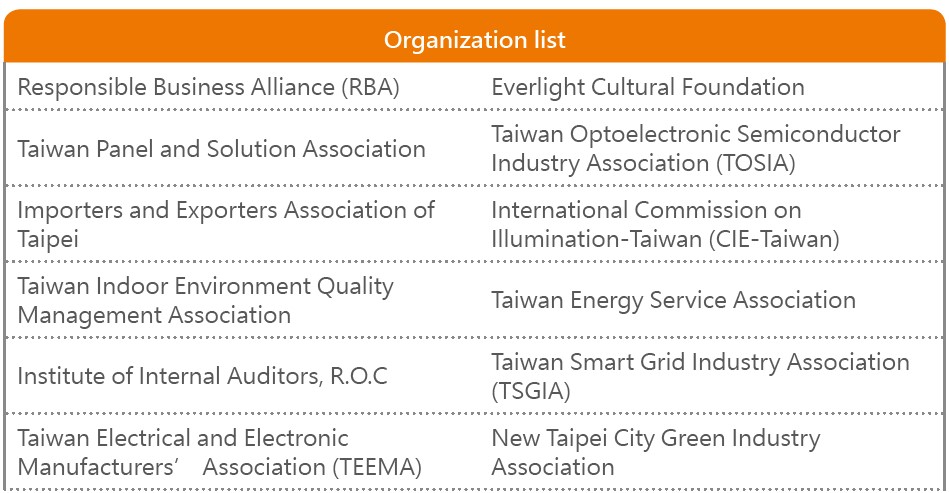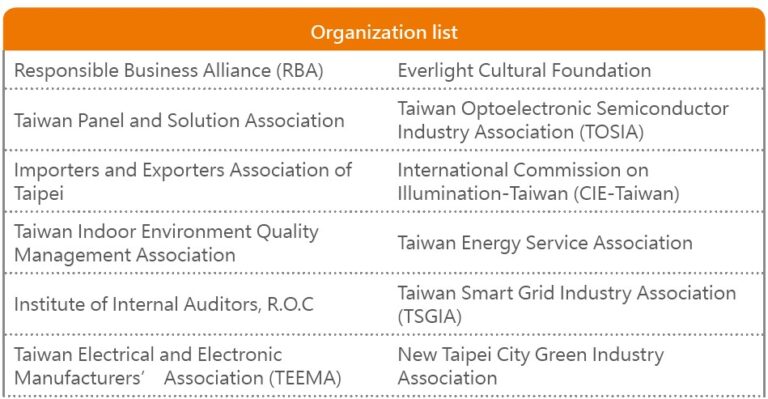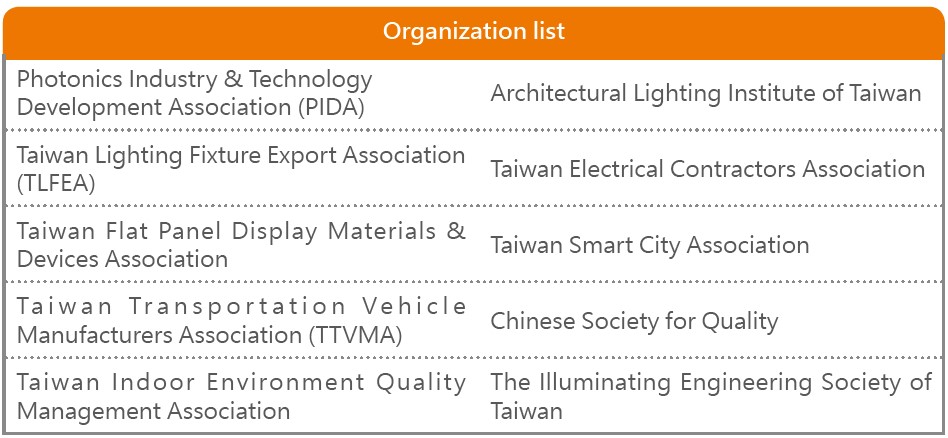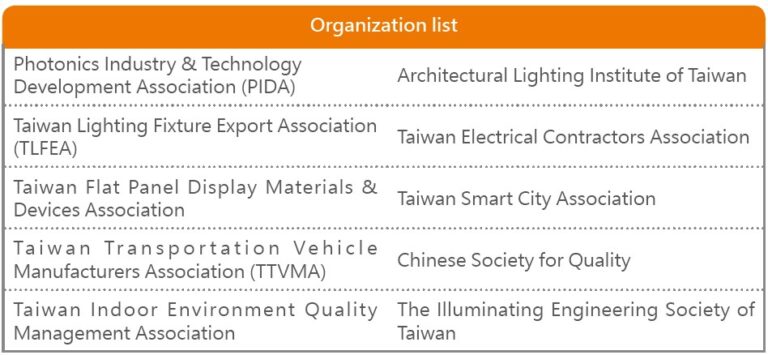 Sound Operation Management
The Board of Directors elected in the Company's shareholders' meeting is responsible for overseeing the Company's business operations to ensure long-term benefits for shareholders and protect the rights and interests of stakeholders including shareholders/investors, employees/job applicants, customers/dealers, suppliers/contractors, government agencies/guilds and associations, and society. We uphold corporate culture centered on"excellence", "innovation", "integrity", "quality", and "execution" to actively move toward the prospect of sustainable corporate development.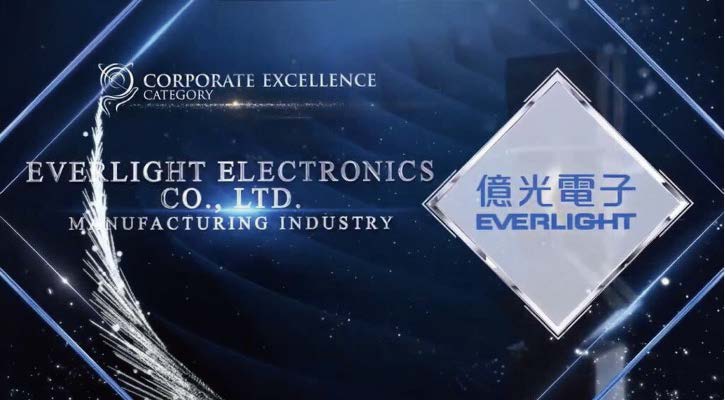 Sound Corporate Governance
Corporate Governance Structure
The Company persists in transparent operations, pays attention to shareholders' rights and interests, and believes that a sound and effective Board of Directors serves as the foundation for excellent corporate governance. According to this principle, the Audit Committee, Compensation Committee, and Corporate Sustainability Advisory Committee established by Everlight Electronics' Board of Directors, upon authorization assist the Board in fulfilling its oversight duties. The chair of each committee shall report to the Board on their activities and resolutions on a regular basis. A Board meeting is held every two months on average. There were 8 Board meetings held in 2021.
In terms of the overall promotion of sustainable corporate management strategies, the Board of Directors also plays the roles of a supervisor and an instructor. The Chairman serves as the chair of the "Corporate Sustainability Advisory Committee" which appoints a person with relevant expertise as the executive secretary and the chair of the "Corporate Sustainability Execution Committee". The "Corporate Sustainability Advisory Committee" will report to the Board of Directors on its implementation results and future work plans.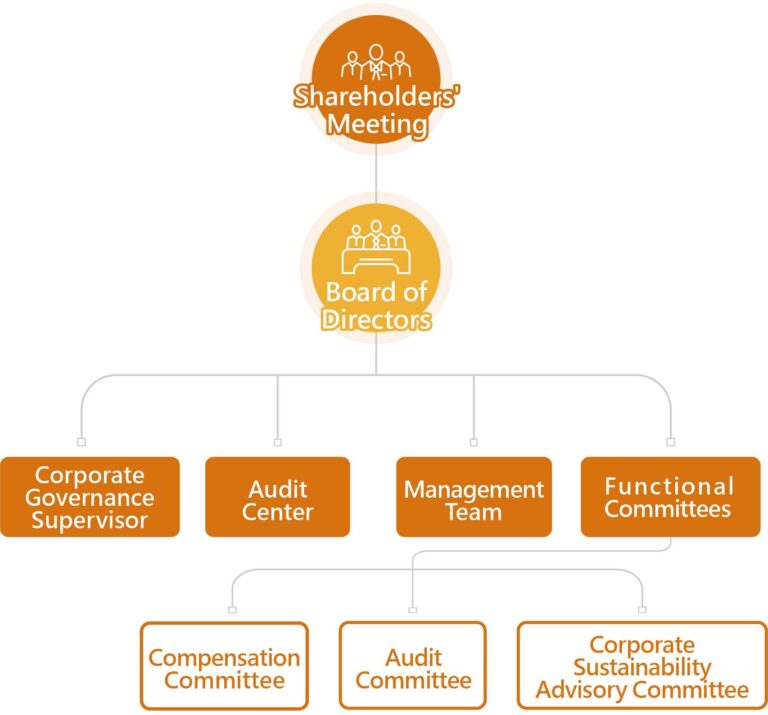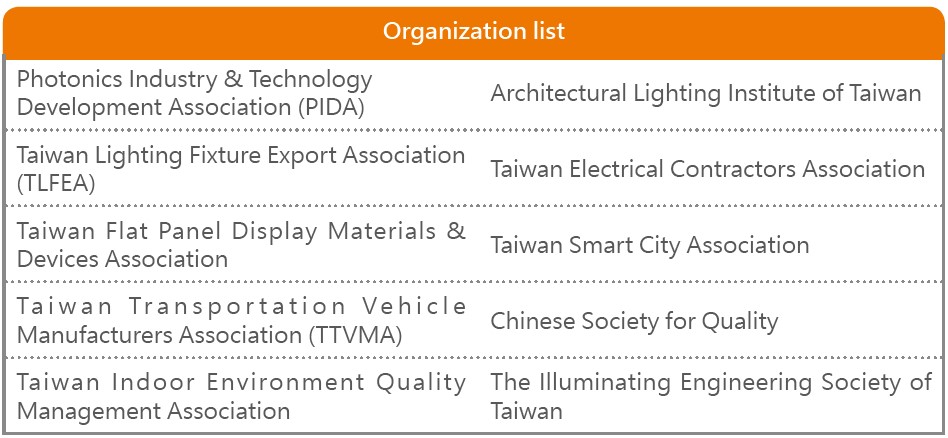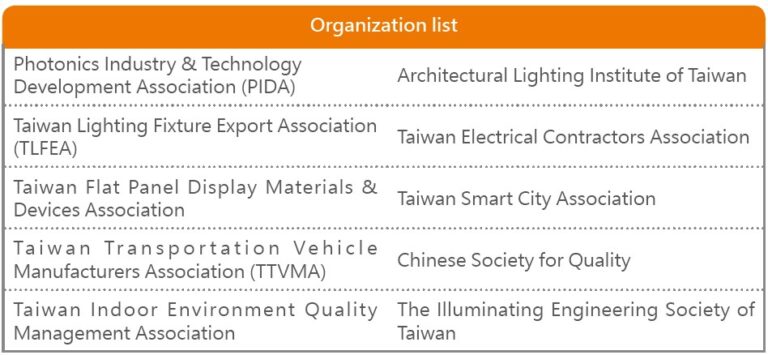 Nomination and Election of Directors
The Board of Directors has developed the "Director Election Regulations" to specify procedures and criteria with respect to the nomination, qualifications, and evaluation of director candidates. On top of that, as we value the independence of directors, in addition to more seats for independent directors, the independence of the independent directors is assessed and evaluated pursuant to relevant laws and regulations.
Diverse Backgrounds of Directors
The Board of Directors consists of members with a diverse range of
backgrounds and from different industries, academic communities, and law
firms. They possess extensive global perspectives and remarkable experiences
in corporate governance that contribute to our stable corporate governance
and operations. In line with the principle of meritocracy, the philosophy
of putting the right person in the right place, and the belief in valuing and
respecting talents, we treat directors equally, regardless of their gender,
religion, or political party. The 9 current directors are male.